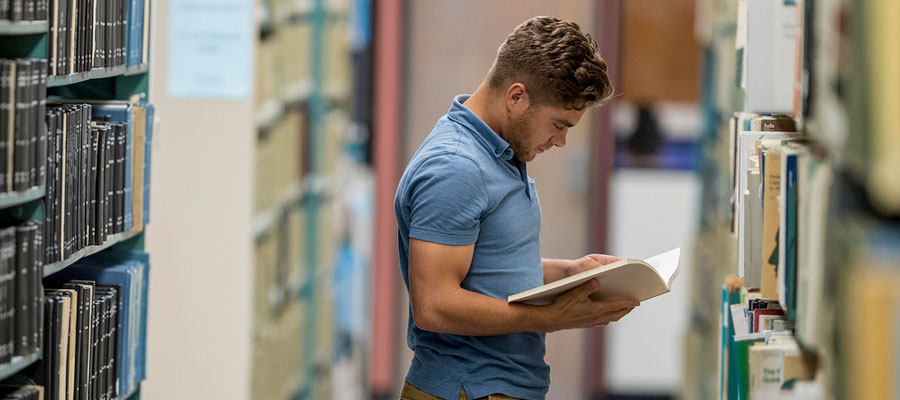 Do you want to get a jump start on your college plans? UNO's High School Dual Enrollment Program is a great way to take classes for dual credit (high school and college credit). High school juniors and seniors in good academic standing can enroll in college courses at UNO, provided they meet the minimum admission requirements.
---
Save time and money by earning college credits in high school
Learn about professor expectations and the responsibilities associated with college coursework
Gain college credit and experience that will put you ahead of your peers when you enter college full-time
---
Requirements
Approved for dual enrollment by your high school
Cumulative high school GPA of 2.75 or higher
ACT composite ≥ 19
Official minimum test scores of:

ACT or Pre-ACT: 18 English and 19 math
SAT or Pre-SAT: 500 Evidence-based Reading & Writing and 510 math
ACCUPLACER Next Generation: 250 Writing and 250 QRAS
Dual Enrollment allows you to take up to 6 credit hours in the fall/spring semesters, and up to 3 credit hours in the summer semester.
---
Continuing Dual Enrollment Students
If you are a student currently enrolled in UNO's Dual Enrollment program and wish to continue for another consecutive semester, you will need to submit an online request to continue your enrollment.
Keep in mind that you will not be able to register for your next semester's courses until we have received this completed request.
---
Supplemental Course Academy
If you are a student at a participating Louisiana public high school, you may be eligible to receive funds through your school district. Please print the Supplemental Course Academy Application and have it completed by your school counselor. The finished application should be returned to the Office of Enrollment Services in person, by fax, or email to the same contact information listed on this page prior to the beginning of each semester.
---
Contact Us
Brian Harris, Coordinator of Dual Enrollment,
504-280-6747 or
dualenroll@uno.edu
Dual Credit Fees
Dual credit fees and college fees apply differently. See how fees apply to you. Learn more
---